United States Of America: Vintage Poster
This poster was created as a fun side-project outside of my school design work. Made for my biggest fan and favourite customer: my mom. The poster features unique illustrations for each of the 50 states of the United States of America, with a unique type treatment as well. A mix of digital illustration, photography as well as hand-drawn illustrations were used as part of the design process. I used the classic red, blue and white America is known for, and used a bright yellow as an accent colour to really make it pop. Using a mix of digital and analog processes with inspiration from Aaron Draplin, this is one of the most involved posters i've ever made.
The result is one happy mom, and a poster i'm pretty damn proud of.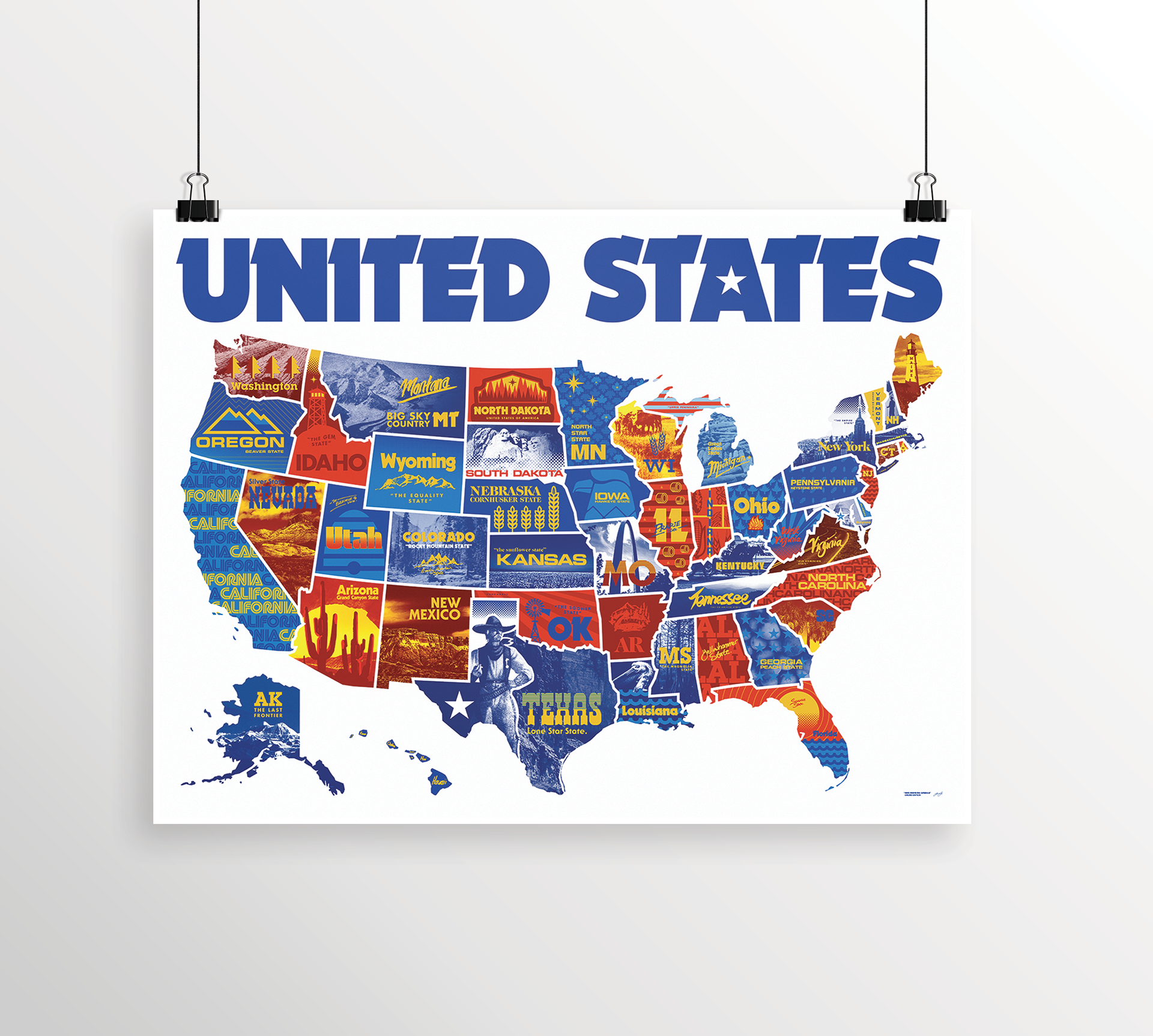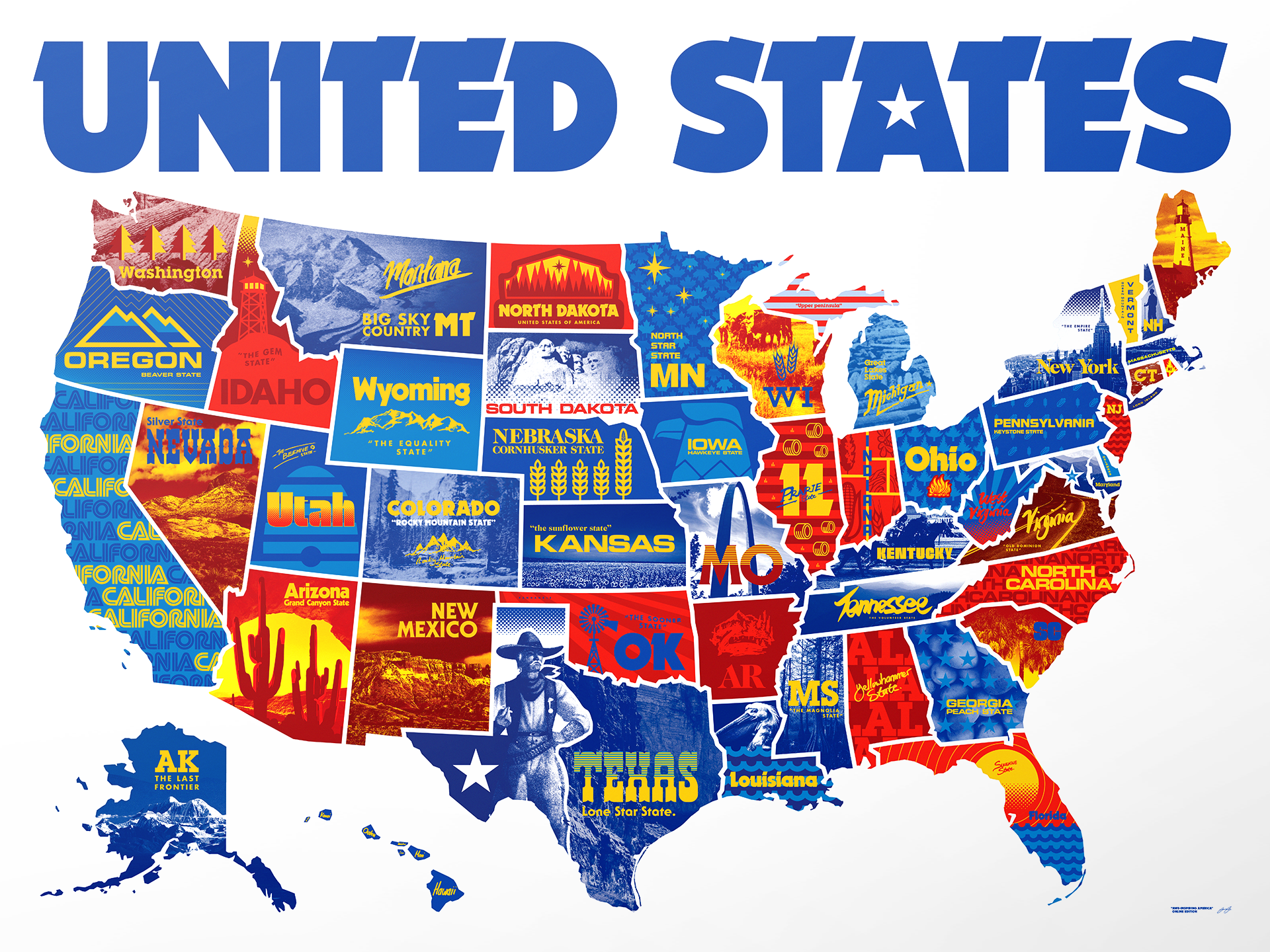 Hot off the Press: The Final Print.